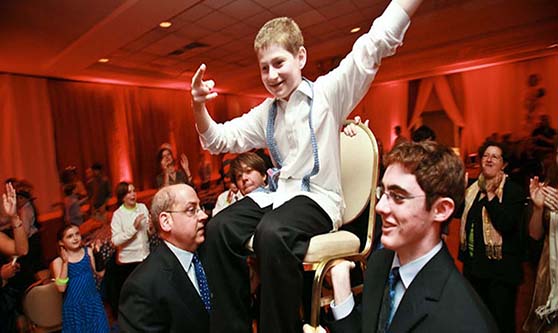 Bar Mitzvah party DJs in Phoenix AZ
Throwing a Bar Mitzvah party is the Greater Phoenix Area? Book an AZ Event Dj today. We specialize in djing custom parties of any size/shape all around the valley and can help make any type pf family function more memorable.
We have a vast collection of music and can spin clean, edited, children friendly music and can play pretty much every genre of music if you want us to give you a variety of music for the whole family. AZ Event Djs is here to put together custom sets of music for all of our clients and make sure you get to hear the type of music you want to hear. We will make sure we send you a professional Dj with a professional sound system that will make any family function more fun for the entire family.
We pride ourselves in the simple fact that our djs will spin live music all night long for any type of audience. Just tell us what you want to hear and we will take care of the rest. See our additional Services page to see how AZ Event Djs can spice our you or your loved ones Bar Mitzvah party.
---
Contact AZ Event DJs Today!
We are Phoenix, Arizona's first choice for professional DJ & event services.
---
Why Choose Us?
1
Professional DJ's
Book a professional DJ to mix music live on real turntables for your next event!
2
Years of Experience
Our DJs are also trained engineers to ensure that everything gets set up properly and sounds right.
3
Music Selection
It's your party! We play what you want to hear!! Tell us your top 5 favorite artists and we will go from there.
---
Our Mission
At AZ Event Djs, we are here to help you make your next party/event something to remember. Our business plan is very simple, we provide premium Dj Services at a competitive price throughout the entire Phoenix Metro Area. Our staff of Real Djs will put together a custom set of music for each client and mix the music live the entire night, and with extenuous music and experience we will make sure you have the right dj for the particular party/event. With a variety of custom packages and additional services such as hosting,social media promo, live audio/video broadcast, etc. we have something for everyone and more.
Our Services
House Parties
Special Events
Bars/Clubs
Weddings
Corporate Events
Pool Parties
Birthday Parties
Holiday Parties
& More!