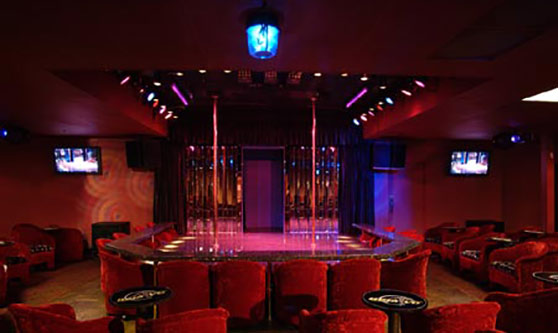 Strip Club Djs in Phoenix, AZ
AZ Evevnt Djs offers dj and hosting services for Strip Clubs and Cabarets across the Greater Phoenix Metro Area. If you are looking for a resident dj, a dj for a special event, or a last minute dj contact us for more information.
Want to take your strip club to the next level? Hire a real dj. A lot of strip clubs like to hire a host who knows how to use the mixing software and play the traditional strip club music. Which is cool if you arent trying to blow your night up, but if you want people to come party from across the city you need to have a live dj in the mix dropping records and keeping it movin. What do all the hottest strip clubs across the country have in common? A great house Dj.
All of our Djs are qualified to host as well as Dj and will bring mics and provide light hosting with all of our packages, plus we include our social media promo services for all bars and clubs. Additionally, all of our staff has a a solid social media presecne in the phoenix area and will do our best to make sure that the city knows about your night whether its a one time event or weekly club night.
We also have additional hosting services, promo, and live broadcasts available. Please contact us via/phone email for additional information and bulk/resident dj rates. /p>
---
Contact AZ Event DJs Today!
We are Phoenix, Arizona's first choice for professional DJ & event services.
---
Why Choose Us?
1
Professional DJ's
Book a professional DJ to mix music live on real turntables for your next event!
2
Years of Experience
Our DJs are also trained engineers to ensure that everything gets set up properly and sounds right.
3
Music Selection
It's your party! We play what you want to hear!! Tell us your top 5 favorite artists and we will go from there.
---
Our Mission
At AZ Event Djs, we are here to help you make your next party/event something to remember. Our business plan is very simple, we provide premium Dj Services at a competitive price throughout the entire Phoenix Metro Area. Our staff of Real Djs will put together a custom set of music for each client and mix the music live the entire night, and with extenuous music and experience we will make sure you have the right dj for the particular party/event. With a variety of custom packages and additional services such as hosting,social media promo, live audio/video broadcast, etc. we have something for everyone and more.
Our Services
House Parties
Special Events
Bars/Clubs
Weddings
Corporate Events
Pool Parties
Birthday Parties
Holiday Parties
& More!