House PArty Company in Phoenix, AZ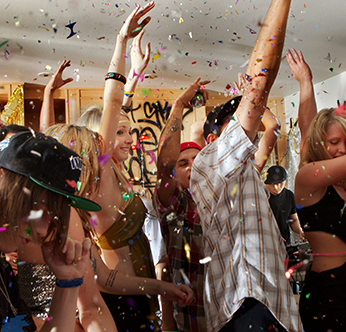 What is a good party without good music? And you know makes music even better? Loud music, your favorite loud music live in the mix with a professional Dj. More music, more fun, more memories. At Az Event Djs, rocking house parties is what we do. Contact us to see how we can help make your next house party a success.
One of the keys to our company is that our Djs love rocking house parties of all shapes and sizes. It's a nice change of pace from the clubs and bars and you get to play different music that you might not otherwise get a chance to. From birthday parties to graduation parties, from 4th of July to Halloween you don't need to have an excuse to have a great party and we have the right djs and right equipment to make any event a hit. AZ Event Djs services parties across the entire Phoenix Metro area and offers a variety of addtional services such as live art, social media promotion, live broadcasts, photographers, and more.
Contact us and let us know the vibe of your next party and we will have one of our djs put together a custom set of music and make sure we provide you with a seasoned Dj that specialize in the type of music you have requested. Sounds simple right? Well, most companies don't even send real Djs with turntables and play generic music so we decided to take a completly different approach and provide a premium service at a competitive price and make sure we make a good impression on you and your guests.