Wedding DJ Service Company Phoenix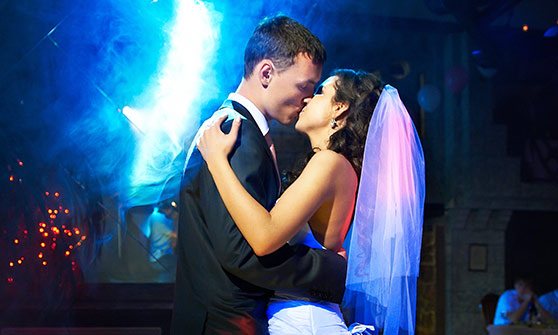 Live in Phoenix and Have a wedding coming up? Need a dj? Need a host? AZ Event DJs is the premier Wedding dj/hosting company in the Phoenix area and we provide everything you could possibly need to make your special day perfect. We offer professional DJs with professional equipment that customize the music for each client. Nobody wants that boring old guy with the laptop playing the YMCA and Macarena all night, you tell us what you want to hear and we will make it happen. (favorite groups, genres, songs, favorite love songs, first date, etc... we have it all).
AZ Event Djs also offers a variety of value added services to make your wedding run as smoothly as possible. Need a host? Live Art/Painting? Live audio/video broadcast for the family who couldn't attend the wedding? We can provide all of that and more!! Please see the additional services page for rates and contact us VIA phone/email for rates and details regarding ceremony services.