Corporate Event DJ Service in Phoenix, AZ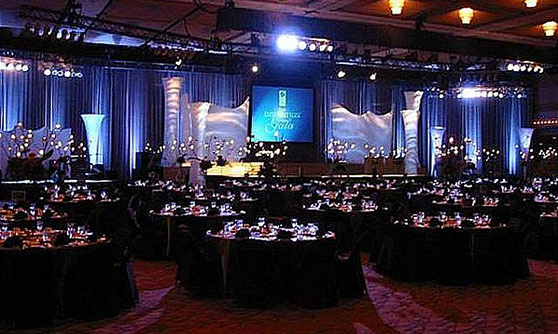 Need a professional DJ for a corporate in The Phoenix Metro Area? AZ Event Djs offers a variety of packages and additional services to make sure your next big event runs smoothly. Whether you are throwing an end of the year party, banquet, reception, dinner party, award ceremony, mixer, etc. we have the staff and appropriate music to fit your needs.
Our professional staff of DJs can play anything from jazz, rock, funk, soul, hip hop, top 40 and more! Contact us today to see how we one of our Djs can put together a custom set of music for your next event. We specialize in a parties and events of all shapes and sizes and ensure that all of our clients get a real dj on the turntables live in the mix the entire night.
If you need us to play some light jazz for a couple hours, help out with some background music during and awards ceremony, and then turn the party up with some dance music for the after party we are here to make sure your event goes accordingly to plan.
Not to mention, our packages include microphones and "light hosting" and we can provide a Full Time host on the mic all night if needed. Please see our additional services pages for rates and more information on service such as promo, live art, and live audio/video broadcast.
Our DJs has an extensive collection of music and professional equipment/speakers to accommodate events of any size from indoor banquet halls to outdoor resorts. Additionally, we can provide clean/edited music for "family oriented" events and functions. Give us a call and tell us more about your event and your demographic and we will make sure we send the appropriate Dj with the appropriate music.
Our staff is comprised of Djs with years of experience in playing music and setting us live sound systems and we give you a 100% guarantee that we will not have any technical difficulties or your money back! We also have a referral program for our Corporate Events in Phoenix, so if you book one of our djs for an event and refer us to another company for an event we will reimburse you with a $100 check.