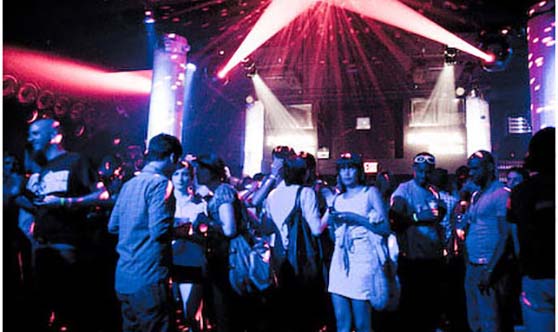 Nightclub DJ Service in Phoenix
Need a dj for your nightclub in phoenix? Contact AZ Event Djs Today and book a DJ that is qualified to spin live for any type of crowd or party. Our Djs come from a hip hop background, perform with local/national hip hop acts across the Phoenix Area, and have or have had club residencies and radio experience. We offer discounted rates for bars and clubs because we don't have to bring speakers and if you already have the mixer and turntables you will get even better prices.
Contact us today to see how we can help make your night or one time event more entertaining and more profitable. For clubs and bars we include our social media promo services in our rates. Our djs have an adequate social media presence and will make sure the city knows about your night. Not to mention we offer variety of addtional serivices such as live audio/video broadcasts, live art, and hosting.
* All of our djs are qualified to host as will and will provide some light hosting throughout the course of the night even if you do not pay for addtional hosting fees.
Tell us what kind of night your throwing and we will send you a prepared dj who is ready to entertain and do more than play the same top 40 songs that you hear in every club. AZ Event Djs is here to offer premium and reliable dj services at a competitive rate for the entire Phoenix metro area. Our experienced staff of quality djs is ready to accomadate any capacity of work and can typically arrange for last minute djs if needed [ additional charges may apply ] . Please contact us for additional information, bulk rates, and availability today.
---
Contact AZ Event DJs Today!
We are Phoenix, Arizona's first choice for professional DJ & event services.
---
Why Choose Us?
1
Professional DJ's
Book a professional DJ to mix music live on real turntables for your next event!
2
Years of Experience
Our DJs are also trained engineers to ensure that everything gets set up properly and sounds right.
3
Music Selection
It's your party! We play what you want to hear!! Tell us your top 5 favorite artists and we will go from there.
---
Our Mission
At AZ Event Djs, we are here to help you make your next party/event something to remember. Our business plan is very simple, we provide premium Dj Services at a competitive price throughout the entire Phoenix Metro Area. Our staff of Real Djs will put together a custom set of music for each client and mix the music live the entire night, and with extenuous music and experience we will make sure you have the right dj for the particular party/event. With a variety of custom packages and additional services such as hosting,social media promo, live audio/video broadcast, etc. we have something for everyone and more.
Our Services
House Parties
Special Events
Bars/Clubs
Weddings
Corporate Events
Pool Parties
Birthday Parties
Holiday Parties
& More!